Visitor Management Solution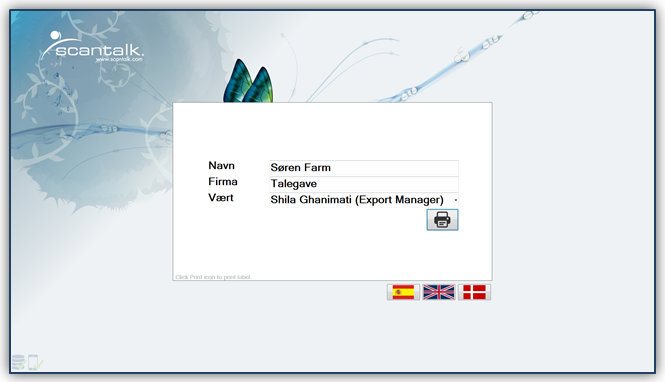 The Guest Registration Solution is a visitor self-registration management system making it easy for the visitor to register themselves and saves time for the receptionists. Its intuitive Interface, an adjustable layout and design, an automated SMS notifications and WiFi –code generator. Guest Registration is an easy and understandable user surface/interface. Once the visitor enters their name and company in the system, they are able to check or choose the host/person they are meeting with.
SMS Notifications
When the visitor is registered, the system automatically sends out an SMS to chosen host.
It is possible to attach a personal assistant who receives the message.
Design and expression
It is possible to change the background and design your own label, so that the guest card suits your brand. It is possible to choose any printer to print the visitor card. Thought we recommend you to have a label printer or an integrated printer with your guest registration system.
Automatic WIFI-codes
Guest Registration can be integrated with the wireless network and thereby write the password on the guest card. The code will expire automatically, so there is no longer access than desired.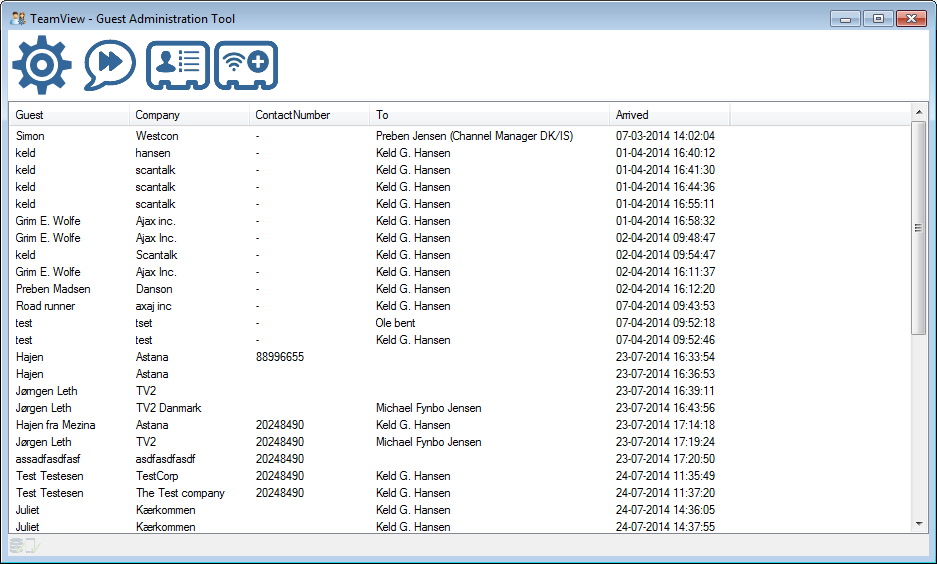 Overview of the visitors
The administration tool makes it possible to have an overview of all the guests visiting the company. Making it easy to find all the visitors in urgent matters or if evacuation is needed. You are thereby able to see all the visitors, who are currently in the building and who left.
Employee list from the network
Guest Registration retrieves the needed information about employee from Active Directory providing you with an updated list of all the employees and making sure that one should not maintain a list of employee. This list is, updated automatically when new employee starts or stops.